Procter & Gamble
P&G Brand Sampler for Costco Members: Free Samples from Bounty, Tide, Scope, Mr. Clean + More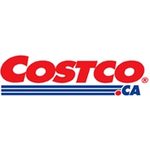 This deal has expired!
If you belong to Costco, you get access to an additional P&G Brand Sampler for members only! The samples include products from Bounty, Tide, Scope, Mr. Clean, Always and more. If you took part in the Costco P&G Brand Sampler in June, you're not eligible to take part in this one.
To receive your free samples, you need to register or sign in here, fill in a short questionnaire, and then choose the freebies you want from the selection offered to you. The process is very similar to the other P&G Brand Sampler freebie offers, but you'll need to enter your Costco membership number when you sign-up. You also must be at least 18 years old to sign-up, and there is a limit of one package request per mailing address per Costco membership number per offer period.