Macs Convenience
Mac's Convenience Store: $1 for Any Size Seattle's Best Coffee (Ontario Only)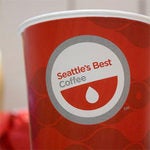 This deal has expired!
This afternoon, Seattle's Best announced a new offer on their Facebook page -- right now, you can get any size Seattle's best coffee for $1. As part of this promotion, you can also opt for any size Tazo tea, hot chocolate or cappuccino for $1.
This offer is running for a limited time only at Mac's Convenience Stores in Ontario. For more information on this promotion, visit the Mac's website.