Tabasco Canada
Freebie: Free Tabasco Sample Kits from April 30-May 4 (via Facebook, 200 Per Day)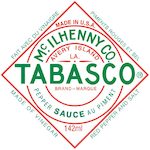 This deal has expired!
Forum user BobSagget spotted a new freebie that's coming up next week on the Tabasco Canada Facebook page!
From April 30 to May 4, they are bringing back their popular free Tabasco sample kits. While we're not sure what this year's kits will look like, last year's came with 10 mini bottles of their classic pepper sauce and 10 sachets of chipotle pepper sauce. They also came with 10 coupons which were redeemable for $1 off the purchase of Tasbasco sauce.
There will be 1000 sample kits available, with 200 released per day starting on April 30. The samples will be released at different times each day, so be sure to "like" their page to find out when they are available!