MBNA Canada
MBNA CAA-Quebec Mastercard: No annual Fee, Earn 2 Cents/Litre + 2.5% Cash Back on Gas @ Couche-Tard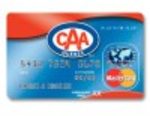 This deal has expired!
For those of you in Quebec, MBNA has a pretty interesting credit card offer that may help you out at the gas pumps. The
MBNA CAA-Quebec Mastercard
is open to Quebec CAA members. Here's the low down for this card:
On top of the 2¢ per litre of gas earned in CAA-Quebec Dollars when you show your CAA-Quebec membership card at the counter when filling up on gas at participating Couche-Tard outlets, you receive an additional 2% rebate by paying with your CAA-Quebec MasterCard credit card on all your qualifying purchases — including gas — at participating Couche-Tard outlets that sell gas
the2 % is added to the .5% rebate you earn each time you use your CAA-Quebec MasterCard credit card
3.99% introductory interest rate for 6 months on Cheque Cash Advances and Balance Transfers (16.99% thereafter)
No Annual Fee
14.99% interest rate on purchases
Obviously, the card should be most appealing to those of you who fill up and do a decent amount of shopping at Couche-Tard. Then again, with over 550 stores in Quebec, that should be a lot of folks in Quebec! You can
apply online here
or you can compare it against other
MBNA Credit Cards
here.