BMO
Bank of Montreal: 5-Year Fixed Rate Mortgage at 2.99%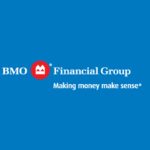 This deal has expired!
If you're in the hunt for a mortgage, BMO has jumped out with a hot offer -- a 5-year fixed rate mortgage at 2.99%. That is a very low rate, and, in fact, is the lowest 5-year rate in modern Canadian history according to pundits. The deadline to apply for this special rate is January 25.
There are a couple of limitations to be aware of for this offer. Here are the details straight from BMO:
"This is a mortgage where prepayment is limited to 10+10 prepayment privileges and full repayment before maturity can only occur if the property is sold to an unrelated purchaser at fair market value. Mortgage Cash Account, Take a Break and Family Care options are not available on this mortgage."
So, you do get a great rate, but you have limited options if you ever want to pay off the mortgage early. Still, if you want security, locking in at this rate is certainly worth considering.
To do more research on mortgage rates, you can take a look at the RedFlagDeals.com mortgage rate comparison tool.