BMO
Bank of Montreal: 5-Year Fixed Rate Mortgage at 2.99% And 10-Year Fixed Rate Mortgage at 3.99%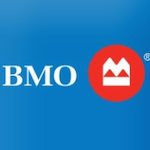 This deal has expired!
BMO's record-low 2.99% 5-year fixed rate mortgage is back! If you missed out last time, here's your chance to lock in the lowest 5-year rate from a major bank in Canadian history! Thanks forum poster mwun for the heads up!
The prepayment limitations are no different than what was stipulated last time when the offer was introduced in January: you're allowed 10+10 prepayment privileges and you're allowed to repay your mortgage in full before maturity as long as your property is sold to an unrelated purchaser at fair market value or your mortgage is refinanced into another BMO mortgage product.
If you want a little more prepayment flexibility, BMO also offers a 10-year fixed rate mortgage at 3.99% in which you can pay off your mortgage without restriction in the final 5 years of the term, however, prepayment charges will apply.
The deadline to apply for the 5-year and 10-year low rate closed mortgage is March 28. Learn more about these limited time offers at BMO.com or explore more mortgage options using our RedFlagDeals.com mortgage rate comparison tool.