Hero Burger: Free Sundae When You Purchase a Burger Combo (w/Coupon)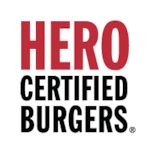 Here's a nice little bonus from the team at Hero Burgers. Just sign up for their email list here and you'll get a coupon for a free ice cream sundae when you purchase any combo.
There are more than 30 Hero Burger locations in southern Ontario. Use this page to find the one nearest you!