Direct Energy Centre
Free Admission to the Green Living Show with an E-Waste Donation (GTA, April 12-14, 2013)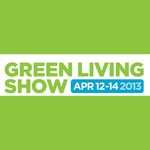 This deal has expired!
This deal is many months off, but we thought we'd let you know about it early so you can set aside any old electronics you might have! The Green Living Show is taking place April 12-14 in the Direct Energy Centre in Toronto. It features lots of information, displays and activities about green living. For adults, admission is usually $16, but this year, you can get in for free when you make an electronic waste donation. E-waste is any old piece of electronic equipment like a cordless telephone, PC, CRT monitor, fax machine or computer peripheral.
The Direct Energy Centre is located at 100 Princes' Blvd in Toronto ON. If you have a TTC pass for the current month (April, 2013) you can use that for free admission as well.