The Source
The Source: Dance Central 2 for Xbox 360 Kinect $29.99 + Free Shipping (Hot!)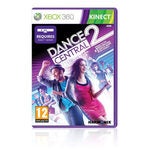 This deal has expired!
Here's a hot deal for Xbox 360 Kinect owners out there! At The Source, you can currently get Dance Central 2 for Xbox 360 Kinect for $29.99 and free shipping with coupon code TS499. That's the lowest price we've seen to date!
Dance Central 2 was released in October 2011. By most accounts, it's one of the best Kinect games out there. It has a 9/10 rating from IGN, an A rating from 1up.com, and an aggregated rating of 86/100 on Metacritic.com.
The sale is supposed to end on March 28, but we think it could easily sell out before then. Thanks to forum member JonJubeTube for the heads up!