STEAM
Steam Summer Sale: Bastion $3.74 US, Bioshock $4.99 US, Football Manager 2012 $7.49 US and More!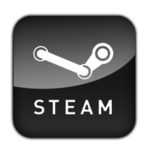 This deal has expired!
The Steam Summer Sale is finally here much to the delight of wallets everywhere. This is one of Steam's biggest and longest running promotions of the year so you'll need to check back daily to avoid missing out. There are tons of titles on sales with sections dedicated to Daily Deals, Publisher Pack Deals and Flash Sales, which are only available for a few hours. Here's a look at some of today's exclusive promotions:
Operation Flashpoint: Red River - $11.24 US
Splinter Cell: Conviction - $4.99 US
Football Manager 2012 - $7.49 US
Indie Bundle XI - $9.99 US
SPAZ - $2.49 US
Double Fine Bundle - $7.49 US
Jagged Alliance: Back in Action - $9.99 US
Bastion - $3.74 US
Bioshock - $4.99 US
Full details can be seen here and the deals will change around 1pm EST tomorrow. If you don't see your favourite game on sale, be sure to check back tomorrow as the promotion is running until July 22.
Just a heads up, the Steam website is going to experience tons of slowdown due to the popularity of the promotion. Be patient, though, as the deals are worth it.
As with all Steam games, they're available for digital download only.
Day One
The Legend of Grimrock - $5.99 US
Terraria - $2.49 US
Crusader Kings II - $9.99 US
Indie Bundle I - $9.99 US
Call of Duty: Modern Warfare 3 - $29.99 US
Portal 2 - $4.99 US
Ridge Racer: Unbounded - $24.99 US
Total War Shogun 2 - $7.49 US
Might and Magic Heroes VI - $24.99 US
Day Two
Indie Bundle II - $9.99 US
Payday: The Heist - $4.99 US
Max Payne 3 - $29.99 US
The Binding of Issac - $1.24 US
Anno 2070 - $24.99 US
From Dust - $3.74 US
Sonic Generations - $10.19 US
Tribes Ascend Starter Pack - $4.99 US
Warhammer 40,000: Space Marine - $7.49 US
Day Three
Frozen Synapse - $4.99 US
Indie Bundle III - $9.99 US
Tropico 4 - $7.49 US
Dirt Showdown - $24.99 US
Two Worlds II - $7.49 US
Dead Island - $9.99 US
Borderlands - $4.99 US
Orcs Must Die! - $3.74 US
Elder Scrolls V: Skyrim - $29.79 US
Day Four
Indie Bundle IV - $9.99 US
Trine 2 - $3.74 US
Serious Sam 3 - $9.99 US
The Walking Dead - $14.99 US
Mount and Blade with Fire and Sword - $2.49 US
Saint's Row: The Third - $12.49 US
Cities XL 2012 - $9.99 US
The Darkness II - $12.49 US
Hitman: Blood Money - $2.49 US
Day Five
Metro 2033 - $4.99 US
Age of Empires III - $9.99 US
Star Wars: Knights of the Old Republic - $2.49 US
RAGE - $9.99 US
Indie Bundle V - $9.99 US
Iron Front Liberation 1944 - $19.99 US
Dear Esther - $2.49 US
Assassin's Creed: Revelations - $13.59 US
Men of War - $8.74 US
Day Six
Company of Heroes - $2.49 US
Stronghold 3 Gold - $13.59 US
Indie Bundle VI - $9.99 US
Spec Ops: The Line - $33.49 US
Call of Duty: Black Ops - $19.99 US
LIMBO - $2.49 US
Wargame: European Escalation - $19.99 US
Train Simulator 2012 - $3.49 US
Grand Theft Auto IV - $4.99 US
Day Seven
Stalker: Call of Pripyat - $3.74 US
Super Meat Boy - $3.74 US
Thief: Deadly Shadows - $2.49 US
Age of Empires Online - $2.49 US
Indie Bundle VII - $9.99 US
Total War Mega Pack - $12.49 US
LA Noire - $4.99 US
Sins of a Solar Empire: Rebellion - $29.99 US
Carpe Fulgur Series - $12.43 US
Day Eight
Magicka - $2.49 US
FEAR 3 - $4.99 US
Red Orchestra: Heroes of Stalingrad - $4.99 US
Crysis 2 - $11.99 US
Civilization $7.49 US
Deus Ex Human Revolution - $7.49 US
Dungeon Defenders - $3.74 US
Indie Bundle IX - $9.99 US
Driver San Francisco - $7.49 US
Day Nine
Torchlight - $3.74 US
Warhammer 40,000: Dawn of War II - $7.49 US
Prince of Persia - $2.49 US
Fable III - $12.49 US
Arma II: Combined Operations - $17.99 US
Indie Bundle X - $9.99 US
Evochron Mercenary - $6.24 US
Quantun Conundrum - $8.99 US
Batman: Arkham City - $10.19 US