STEAM
Steam: Dead Space $4.99 US, Dead Space 2 $4.99 US (Ends 4/26)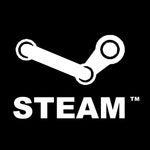 This deal has expired!
If you're a fan of the horror-survival genre, Steam has a good deal on a well reviewed video game series. Until Thursday at 4pm PST, you can pick up Dead Space and Dead Space 2 for just $4.99 US each. Individually, they're about $20 US each so this would be a great time to pick up both of these games if you've got some time to kill, no pun intended.
Although the first Dead Space was released back in early 2009, the game still holds up today with its claustrophobic atmosphere and eerily memorable audio. Both games are rated M for mature so you'll want to keep this away from the kids or from those who get spooked easily. If you're not quite sure if you should pick this up, you can check out some reviews here.
The game is available for digital download only through Steam.