Kobo eBooks
KoboBooks.com: Hunger Games Sale (First Book is $1.18, Second & Third Books are $1.42 Each)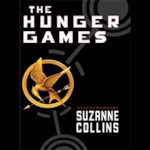 This deal has expired!
March 28 update: It looks like this deal has expired early, due to its extreme popularity. Happy reading to everyone who managed to get in on this promotion!
Originally posted March26: If you are still wondering what all the fuss is about and want to read the Hunger Games books before seeing the movie, right now is a good time to head over to KoboBooks.com. For the next few days, there are a few promo codes out that offer great savings on all three eBooks in the series!
The Hunger Games - $1.18 with promo code HungerGamesDeal (regular $14.99)
Catching Fire (The Second Book of the Hunger Games) - $1.42 with promo code HungerGamesDeal2 (regular $17.99)
Mockingjay (The Final Book of the Hunger Games) - $1.42 with promo code HungerGamesDeal3 (regular $17.99)
The promo codes are valid until March 31. Kobo has free eReading apps for the BlackBerry PlayBook, iPad, Android tablets and most smartphones.