http://www.humblebundle.com/
Humble THQ Bundle: PWYW for Darksiders, Metro 2033, Red Faction, Company of Heroes and More!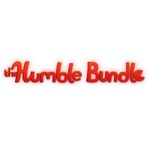 This deal has expired!
The only thing better than discounted games is getting to choose what you want to pay for said games. Right now, THQ has put out a Humble Bundle where you can choose to pay what you want for the following games:
Darksiders
Metro 2033
Red Faction
Company of Heroes
Company of Heroes: Opposing Fronts
Company of Heroes: Tales of Valor
If you manage to beat the average price, currently $5.69, you'll also get to download a copy of Saints Row: The Third. $5.70 for a whole bunch of games is a pretty sweet deal especially when you take into account proceeds are going to Child's Play Charity and the American Red Cross.
Games can be activated via Steam but some forum members have pointed out you'll have to pay an extra dollar. Regardless, this is a great way to get some games on the cheap and donate to charity without even knowing!
The bundle is live now but expires around December 8.