GreenmanGaming.com
Green Man Gaming: Extra 20% off Select Digital Games Until January 18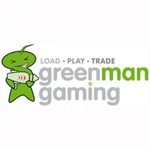 This deal has expired!
If you missed out on the last Green Man Gaming promotion, they're back again with another 20% off coupon that can be redeemed with the code GMG20-PJFEW-Y16HK at the checkout. We've seen a lot of GMG deals pop up lately and, while this one isn't as good as the previous 35% off voucher, it's still worth taking advantage of as the sale prices are constantly changing.
Unfortunately, the coupon can only be applied to select games. While we're fairly confident they'll work on a good portion of games available, there's the odd chance a new release or DLC might not be discounted. To ensure you get the right sale price, double check your total at the checkout screen. A prompt should be there to indicate if the coupon is valid or not.
The deal is live now but expires on January 18.