Future Shop
Future Shop: Used L.A. Noire $9.99 (Today Only!)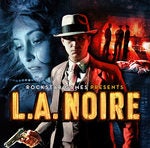 This deal has expired!
Future Shop's
used game of the week this Wednesday is a pretty good one in L.A. Noire for $9.99. Definitely not a game for the kids, L.A. Noire
received high scores
and was praised for its voice acting and expansive narrative. If you're a fan of the Grand Theft Auto series, this is definitely a game to check out. Normally a new copy retails for about $29.99 so this is a great deal if you've wanted to pick this up to add to your video game collection.
The game is available in-store and online but you'll want to act fast as quantities are limited. In-store stock information isn't available either, so it would be wise to call before rushing out in hopes of finding a copy that may or may not be there. The deal expires tonight at midnight or when stock is depleted.