Future Shop & Best Buy: NHL 13 and Resident Evil 6 are $19.99 Through January 3 ($40 Off!)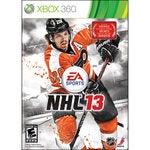 This deal has expired!
Here's a hot deal on a couple of hot games from FutureShop.ca and BestBuy.ca! Through January 3, while supplies last, you'll pay just $19.99 for NHL 13 and/or Resident Evil 6 for XBox 360 or PlayStation 3.
These games normally sell for $59.99, so with $40 off they aren't likely to stay in stock for long, here are the direct links:
Limit of one of each game per household through January 3, while supplies last. And shipping is free!