Gamestop.ca
EB Games: Call of Duty Modern Warfare 3 (360/PS3) $39.99 (Reg. $59.99)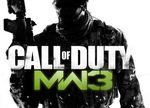 This deal has expired!
If you were looking at getting into the Call of Duty craze but don't like paying full fare for a game released in November, EB Games has temporarily dropped Modern Warfare 3 to a more reasonable price. Until April 27, you can pick up Call of Duty Modern Warfare 3 for $39.99, a savings of $20 and one of the lowest prices we've seen for this shooter.
The deal is live now but will expire on April 27. Remember, the game is rated M for Mature so you'll want to keep it out of the hands of the young ins.