Blacks
Black's Photography: 5x7 and 6x8 Prints for $0.29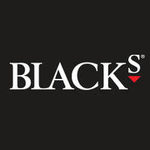 This deal has expired!
If you have multiple hard drives and memory cards worth of digital pictures and haven't gotten around to seeing them in hard copy as of yet, Black's has a pretty decent deal you might be interested in. For a limited time, you'll be able to print 5x7 and 6x8 sized photos for just $0.29 each. Normally, this price is reserved for 4x6 prints only so this free upgrade is a welcomed promotion we're sure many of you will be glad to see.
The best thing about the deal is that there are no minimums or maximums so you'll be able to pick and print only the best. We wouldn't wait too long to take advantage of the deal, however, as we're not sure how long it'll last.