Blacks
Black's: 8x10 Prints for $1.00 (Ends March 25)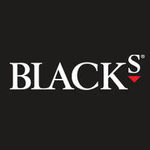 This deal has expired!
If you have a backlog of nice family photos or creative shots you'd like to get printed, Black's has a pretty good limited time deal you might want to check out. Until March 25, 8x10 prints are just $1.00 which makes this a great time to print and send pictures to family all over. The best part about the deal is there are no minimum or maximum quantities so you'll be able to print as many or as little as you'd like. Usually, we see deals like this have a minimum of 50 or 100 pictures which bind you to certain price points so it's nice to see that if you only want a few pictures printed, you'll only have spend a few dollars.
For all of you Black's Print+ Card users out there, you'll be able to print your 8x10's at the same rate as the 6x8's.
The deal is available online and in-store but we'd recommend uploading and placing an order online and waiting for an in-store pick-up confirmation. These limited time promotions are exceedingly popular and you might end up waiting much longer in-store than you'd like to if you go during peak hours. More details can be found here.