Best Buy Canada Ltd
Best Buy: 50% off all Rockstar Games (Red Dead Redemption, L.A. Noire, GTA + More), May 7-10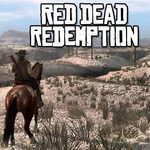 This deal has expired!
May 7-10 (that's today through Thursday), you can get 50% off any full-priced Rockstar game at Best Buy. Rockstar has released a lot of good titles, including:
Red Dead Redemption
Grand Theft Auto IV
The Undead Nightmare
L.A. Noire
To take part in this deal, you have to be a Reward Zone member, but it's a free program and sign-up takes about 60 seconds. Well worth for an offer like this -- and you'll accumulate points with each new/used game or gaming accessory purchase you make at Best Buy.
This offer is available in-store only.