Amazon.com
Amazon.com Cyber Monday Sale is Live!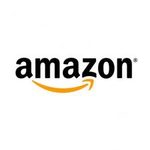 This deal has expired!
More and more retailers are getting the early jump on Cyber Monday -- Amazon.com (US) has its Cyber Monday Sale up and running for instance. There's a big assortment of category wide discounts, as well as lots and lots of limited time and limited quantity lightning deals. New deals are being added throughout the day and the week, so be sure to keep an eye on things.
Before you whip your credit card into a frenzy, note that not all goods can be shipped to Canada. The good news is that many can!