Amazon.ca
Amazon.ca: Up to 60% off Clik Elite Photography Bags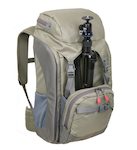 This deal has expired!
If you're in the market for a new bag for your digital SLR, Amazon.ca has a pretty good deal on a wide selection of Clik Elite offerings. For a limited time, you'll be able to save up to 60% off Clik Elite photography bags which makes this a good time to buy if you've outgrown your existing bag or just need something to handle more gear. There are many different styles to choose from so we'd recommend browsing thoroughly to find one that best suits your needs. Here's a look at some of the bags on sale:
Some items might be temporarily out of stock but that doesn't mean you can't place an order and receive the promotional pricing. You might have to wait a bit longer to get your item shipped but, if you're not in a huge rush, we'll take 60% off for delayed shipping ten times out of ten.
Amazon.ca ships orders of $25 or more free.