Amazon Canada
Amazon.ca: Buy One, Get One 50% Off Select PlayStation Vita Games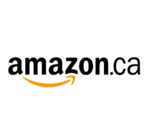 This deal has expired!
Whether you're an early adopter or recently picked up a PlayStation Vita, Amazon.ca has a decent promotion running right that you might want to check out. For a limited time, you can buy one, get one 50% off select games. Though the selection is only five games deep, there are still some good titles available including:
On average, you're looking at around $40 for each game so getting two for $60 isn't bad. If there's only one game that interests you, consider asking a fellow Vita owner if they'd like to take part in the deal too.
The promotion is live now but expires on July 30. Quantities are limited.