Wind Mobile
Wind Mobile: Unlimited Data, Text, Local Talk for $29 per Month (Ends Sept 30)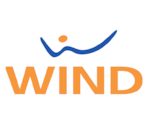 This deal has expired!
Here's another pretty competitive cell phone plan courtesy of Wind Mobile. Until September 30, you can take advantage of their limited time unlimited plan which includes data, text and local calling for $29 per month. If you find your current plan isn't giving you as much as it should at the price you're paying, this is a solid deal worth looking into. Some terms and conditions do apply, however, existing Wind customers are able to switch to this plan as outlined in the fine print.
The deal ends on September 30 but could end earlier without any notice. If you're interested, you'll want to head to your nearest Wind Mobile store for more information.