Sears Canada Inc
The Source Black Friday Savings Flyer (Sale is live online!)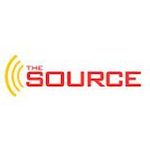 This deal has expired!
November 22 Update
:
The Source Black Friday Sale is up and running online!
. Check below for links to some of the best online deals in the sale:
We're not done yet! Our next flyer release is The Source's Black Friday Savings Flyer. The offers are in effect from November 22 to 25 unless otherwise noted. There are a couple of deals we haven't seen from other retailers yet (like to Kobo Mini), so be sure to check it out.
Here are a few highlights:
Toshiba 50" 1080p 60Hz LED HDTV - $598.88 (Nov 24-25 only)
Save up to 50% on Sony Headphones
Kobo Mini eReader - $49.99 (Black Friday Only)
Xbox 360 Kinect Bundles - $199.99