Telus
Telus: Receive a $100 Credit with New Activations (Applies to Month-to-Month Plans)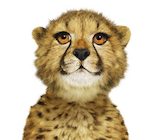 This deal has expired!
Here's a pretty solid wireless plan incentive courtesy of Telus. Until October 31, new customers who sign up for any rate plan can get a $100 credit provided they have their own unlocked phone. Even if you don't, you can sign up for a month-to-month or monthly plan and still get in on the promotion.
There aren't many more details available so you'll want to head to your nearest Telus dealer or call to find out more.
The promotion ends on October 31.