Staples
Staples Laptop Event: HP 15.6" Laptop w/1.3GHz AMD Dual-Core E-300, 4GB RAM, 500GB HDD $370 + More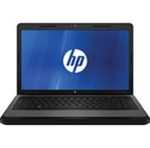 This deal has expired!
Staples first flyer of the month is available for your viewing pleasure in ourflyer's section! There are some offers in the Laptop Event that students or anyone on a tight budget might want to consider. The one that stood out for us was the HP 15.6" Laptop w/1.3GHz AMD Dual-Core E-300 for $369.99. At this price, you'll have some spending flexibility for upgrades although 4GB RAM of memory should be enough if you're not doing a lot of multitasking and 500GB should be a healthy amount of hard drive space.
Other discounted laptops include:
Acer 15.6" Laptop w/1.6GHz Intel Core Celeron B815, 4GB RAM, 320GB HDD - $359.99
HP 15.6" Laptop w/AMD Dual-Core A4-3305M, 6GB RAM, 640GB HDD - $469.99
ASUS 13.3" Notebook w/AMD Dual-Core E450 APU, 6GB RAM, 320GB HDD - $429 (In-Store Only)
ASUS 15.6" Laptop w/AMD Quad-Core A6-3420M, 6GB, 750GB HDD - $569
Staples offers free shipping on orders over $50. Some items in the flyer are available in stores only. The offers featured in this flyer are available until May 15 or while quantities last.