Staples
Staples: Asus 10.1" Netbook with 1.6GHz Intel Atom N2600, 1GB RAM & 320GB HDD for $249.99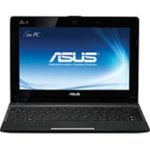 This deal has expired!
If you're always on the go and you need a portable and lightweight computer for word processing or web browsing, you might want to consider a netbook. On that note, you can get the Asus 10.1" Netbook with 1.6GHz Intel Atom N2600, 1GB RAM and 320GB HDD for $249.99 right now at Staples - thanks forum poster peaceful for the heads up! This Asus Eee PC X101CH is a decent deal considering lower-end netbooks, with similar specifications and powered by the same N2600 processor, are in the $300-$500 range.
The reviews on Amazon.com are mostly favourable but a common gripe is that the memory can't be upgraded (the 1GB memory is soldered on the motherboard). Although 1GB of RAM should be enough for an average Windows XP user, if you run a lot of demanding applications, you might want to invest in a higher-performance computer that can handle heavy multi-tasking. But, if you value portability over performance, this netbook is a contender with a 2.03 lb weight and an ultra-thin 0.86 profile.
If you're interested, the Asus Netbook is available online and in stores. The $249.99 price is valid until April 24. Staples offer free shipping on online orders over $50.