NCIX
NCIX's Rock Solid Sale Event: Logitech Illuminated Keyboard $60, 16GB SDHC Memory Card $10 and More!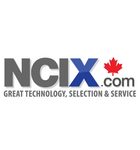 This deal has expired!
If you're up this late on a Wednesday, it's probably because you, like the rest of us, are waiting for another NCIX sale. This week's Rock Solid Sale Event features over 90 weekly specials all of which, as usual, are in short supply. If you see something you like, you might want to place an order quickly or show up early tomorrow at your nearest NCIX as those limited time deals go pretty quickly. Here's a look at some of the other sale items:
The sale is on now and ends on April 18.