NCIX's New Year's Sale Event: Corsair 600W ATX PSU $65, Eneloop Rechargeable Battery Pack $20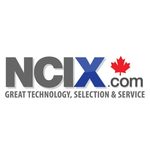 This deal has expired!
The holiday season might be over, but that doesn't mean NCIX is quitting on the sales! This Wednesday, they've put out their New Year's Sale Event which features 150 weekly surprise specials. We've taken a quick look at the list and some of the more notable deals we found include:
The sale is live now but ends on January 9.