NCIX
NCIX's 16th Anniversary Sale: Seagate 3TB HD $150, Belkin Wireless N Router $13 and More!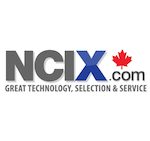 This deal has expired!
It's Wednesday evening so we really don't have to tell you, or your wallet, that it's another NCIX sale night. This week's sale marks NCIX's 16th Year Anniversary and they've put over 150 weekly specials on sale, all of which are limited in quantity. Here's a look at some of the more notable deals:
The sale is live now and will expire on May 2.