NCIX
NCIX Time to Upgrade Sale Event: Antec One Gaming Case $30 AR, Microsoft Keyboard USB $13 and More!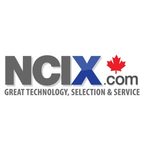 This deal has expired!
If you're up at this hour on a Wednesday, it probably means you're waiting for another NCIX late-night sale. This week's Time to Upgrade Sale Event features over 100 limited quantity Surprise Specials. If you see something you like, it would be better to order sooner rather than later as they go pretty quickly. Here's a look at some of the more notable deals:
The sale is live now and will expire on April 25. Orders over $50 and under 100lbs ship for $5.99.