NCIX
NCIX Play Days: Up to 50% off PlayStation 3 Accessories (Ends January 10)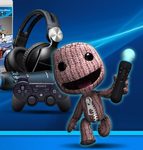 This deal has expired!
Though the sale started back in mid-December, we thought we'd give you a heads up on the Play Days Sale over at NCIX as it's coming down to a close very shortly. Until January 10, you can save up to 50% off select PlayStation 3 Move Accessories which makes this a good time to invest in the peripheral if you haven't found a good deal on it as of yet. Quantities are limited and some are already sold out but you can still take advantage of the deal as NCIX will ship when items are back in stock.
The sale is live now and is available in-store and online. Some items, though, are only available for web purchase only, so you'll want to make sure you read the finer details before rushing out to your nearest NCIX.
The promotion ends on January 10.