NCIX
NCIX Extreme Deal of the Day: Thermaltake TR2 700w Power Supply $39.99 After Rebate (Reg. $74.38)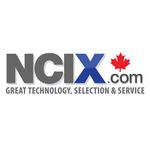 This deal has expired!
If you're putting together a new system, you're most likely going to need a power supply. Because no one likes splurging on the PSU, NCIX has a good deal on a Thermaltake unit for today only. While quantities last, you can order the Thermaltake TR2 700w Power Supply with120mm Fan on sale today for $39.99 after $15 mail-in-rebate. Despite the mail-in-rebate, this is a pretty decent deal for a power supply as it's only about $40 for 700w. It's not modular but it's not a huge cost either which makes this a deal to consider.
Again, you're not getting the bells and whistles of a modular power supply but, at this cost, we'll take it. Most people spend more time using the computer than looking inside of it praising cable management anyway so, if you're more about performance than aesthetics, this is an affordable solution should you be in the market for a power supply.
The deal is live online for today only, while quantities last. Shipping is extra.