Mobilicity
Mobilicity: $100 Credit ($5x20 Months) for Existing Mobilicity Customers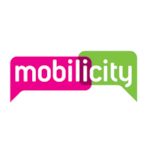 This deal has expired!
Are you an existing Mobilicity customer? If you are and don't have any monthly discounts applied to your current plan, they've got a good deal you'll want to check out. Until February 28, existing customers paying full price for their plans can get an additional $5 off for the next 20 months by simply calling 1-877-8MOBIL8 and asking for it. Unsurprisingly, they'll need to verify all the details but, if you aren't receiving any monthly credits, here's your chance to save a little more each pay cycle.
There was some slight confusion when the promotion first hit but it seems the $100 credit will be paid out in 20 installments of $5 each month. You'll also need to sign up on pre-authorized credit or debit payments which may or may not be a problem for some. Unfortunately, any Mobilicity customers receiving discounts are not eligible for the additional $5 off.
The promotion is live now and you can find out more information by calling 1-877-8MOBIL8.
Thanks to Nexzen for sharing this one with us!