Henrys
Henry's Gift Certificate Giveaway: Lineup on March 3 for a Chance to win Between $10-$500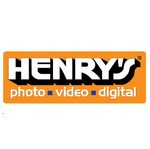 This deal has expired!
Here's a sweet freebie for all of you photographers out there. This Saturday, March 3, Henry's is giving away 100 gift certificates of varying denominations at all retail and outlet centre locations. Gift certificates will be given out on a first-come first-served basis so you'll probably need to line up early if you hope to score one. Gift cards range from $10 to $500 so if you're free on Saturday morning and want to pick up some photography equipment, this would be a great time to head over to your closest Henry's and try your luck!
There's a limit of one gift certificate per person and you need to be over 18 to participate. The gift cards must be used on that day and have no cash value. For a complete list of rules and regulations, you can hit up the link here.
Good luck!