Fido
Fido.ca: Unlimited $57 Smart Plan with 1GB Data (Ends Nov. 25)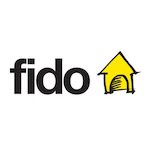 This deal has expired!
If you recently changed wireless providers to one of the new players and found that the call quality or reception isn't good enough and want to switch back to a more established company, Fido is offering a pretty decent plan for a limited time. Until November 25, you can sign up for the $57 Smart Plan which includes the following:
Unlimited Incoming Texts
Unlimited Outgoing Texts
Unlimited Outgoing International Texts
Unlimited Picture and Video Messaging
Unlimited Anytime Minutes
Unlimited Incoming Calls
Unlimited Evenings and Weekends
Unlimited Canada-Wide Long Distance
1GB Data
Obviously, we would have liked an unlimited data option but there's some pretty good value to be had here if you're going to make use of all the services provided. Even if you don't, this is one of the more appetizing plans provided by a big wireless company with huge Canada-wide reach.
The plan is available on a two-year contract or on a month-to-month agreement so you can remain contract free if you wish. Promotion ends on November 25. More information can be found here.
Thanks to xPhyre sharing this one!