Dell
Dell.ca: Bell Grab and Go Internet $5.99 (Reg. $29.99) (Ontario and Quebec Only)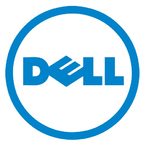 This deal has expired!
If you're looking for affordable, and we mean really affordable, internet service, Dell.ca has a good deal on a popular 3-month kit you'll certainly be interested in. Today's Red Hot Deal of the Day is the Bell Grab and Go Internet Kit for $5.99. This is one of the lowest prices we've seen for the kit and, despite it being a 3-month trial, you're only paying about $3 for 125GB a month. Where else are you going to find that kind of deal?
The service plan is based on Bell's "Fibe Internet 25" model which includes:
125 GB Usage
25 Mbps Download
10 Mbps Upload
Some restrictions do apply, unfortunately, as this deal is only available to new Bell Internet customers in Ontario and Quebec and an extra $25.00 modem fee may apply to customers in certain areas. In addition, overage fees apply if you exceed the bandwidth cap.
The kit ships free and the deal expires tomorrow roughly around 6am.