Dell
Dell.ca 72 Hour Sale: 24" Full HD Monitor w/LED $160, 32GB SDHC Class 10 $28, Wireless N Router $15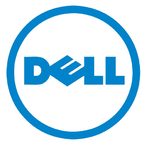 This deal has expired!
If you have some left over money after doing your taxes and need some home office equipment, or maybe you just like purchasing new electronics, Dell.ca has put on a 72-Hour Sale that ends on April 12. There are some pretty decent deals available and you can even use the coupon code L07TXSDW2NRR0H to take $15 off $100 on select non-customizable electronics. Here's a look at some of the items on sale:
One of the better deals of this sale would have to be the Dell 24" ST2420L HD Monitor. With full HD capability, a decent 5ms response time and HDMI, DVI and VGA connectivity options, this is a versatile monitor at an affordable price. If you have a laptop, gaming console, or both, and would like an external monitor to pair with them, this would be an option to look into. Normally, you'd have to invest in some external speakers but, with the built in 3.5mm audio jack, all you'll need is a pair of headphones.
Free shipping is available on all items.
The sale ends on April 12.