Dell
Dell.ca 48-Hour Electronics Sale: UltraSharp 24" Monitor $279, 1TB USB 3.0 Portable HD $85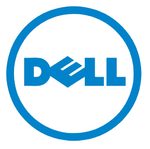 This deal has expired!
August 22 Update: Round 2 is now live and we've updated the post below to reflect the newer deals!
For the next few days, Dell is running a 48-Hour Sale with discounts on laptops, desktops, monitors and other electronics and accessories. There are two rounds to the sale with the first ending on August 21 and the second on August 23. If you see something worth your while, we wouldn't wait to place an order as items from the first round are unlikely to show up in the second. Here's a look at some of the featured items currently available:
That's a lot of information to digest but two of the better laptop deals to note are the Inspiron 15 for $549 and the Inspiron 17R for $799. Both feature third generation Intel processors, sizeable hard drives and a decent amount of RAM. If you're not into gaming, these will work really well for home, school or small business use. They're likely better suited as desktop replacements but they're affordable power-laptops worth considering if you're in the market for an upgrade.
Free shipping is available on all orders.