Dell
Dell Webcrasher Deals Day 3: LG 42" LED Cinema 3DTV $800, UltraSlim 23" Monitor $130 and More!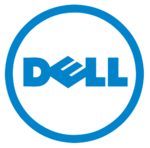 This deal has expired!
If you're still on the lookout for a new desktop or laptop even with all the back to school sales currently available, Dell.ca is giving you a good opportunity to save even more with them for the next few days. Until August 29, you can take advantage of daily Webcrasher Deals ranging from notebooks, desktops, monitors and other electronics and accessories. Deals change daily so, if you're interested, you'll want to check back early and often to avoid missing out on a deal. Here's a look at some of the Day 3 offers:
Electronics and Accessories Webcrashers
Today's last round of deals has some pretty good offers if you're looking for a new laptop or desktop. Our recommendation on the laptop front would be the Inspiron 14z Ultrabook for $800. It's a little pricey, sure, but you're getting a loaded system with a dedicated GPU and not many Ultrabooks at this price range have these specs. Switching over to desktops, if you have a monitor ready to go already, the XPS 8500 with Intel Core i7-3770, 12GB RAM, 1TB HD and AMD Radeon HD 7570 1GB GDDR5 seems like a good investment at $800. It's a fully featured gaming desktop with a third-generation i7 processor at an affordable price.
The deals will change at around 6am tomorrow so if you don't see anything you like, check back tomorrow for a list of new products.
Free shipping is available on all orders.