Dell
Dell Thanksgiving Weekend Sale: UltraSharp U2312HM $199, Toshiba 40" 1080p HDTV $500 + 4% Cash Back
Expired Deal
2%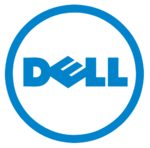 This deal has expired!
Thanksgiving is just around the corner and Dell is giving you a good reason to not only indulge in food but in some good deals as well. Until around Wednesday at 6AM EST, you can take part in their Thanksgiving Weekend Sale EARN CASH BACK where you can save on select PCs, laptops, monitors and other electronics and accessories. The deal is live now and some of the more stand out deals include:
Electronics and Accessories EARN CASH BACK
We've sung the praises of the UltraSharp before and will continue to do so as its an affordable IPS panel display that is both popular and highly rated. The 40" Toshiba is also a pretty decent deal as its a full HD set that would work well for a bedroom or smaller living room. Its only a 60Hz display but its not a bad price for a brand name HDTV.
Don't forget to use the green links above to get the 4% promotional Cash Back offer.
The deals are live now but expire on Wednesday at 6AM. Shipping is free.