Dell
Dell Small Biz Coupons: V131 13" i5 Laptop $549, Vostro 15" w/i5, 750GB HD, Radeon 6630 $569 & More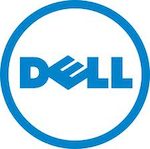 This deal has expired!
March 20 Update: The coupons stopped working earlier, but Dell has looked into the issues and the coupons are working once again. We apologize for the inconvenience!
Originally Posted March 18: Dell Canada has brought back popular Dell Small Business coupons good for discounts on Vostro, Latitude, Optiplex, and Precision brand systems as RedFlagDeals.com exclusives! Here are the details for anyone who missed them last time:
Here are some good desktop and laptop offers that take advantage of the coupon codes above:
If you're shopping for a 13" laptop but the new Ultrabooks out there are out of your price league at $1000, the Vostro V131 has a lot going for it. You get a fast processor, a healthy amount of RAM, good battery life, and a pretty sleek appearance. It's not super thin and light, but it's in the ballpark consider that it is about half of the cost. For a more full size notebook, the Vostro 3550 15" laptop comes with a Core i5 processor, a roomy 750GB hard drive, and a discrete video card. At $569, we think that's a good buy as well!