Dell
Dell Small Biz Clearout: 13" Vostro w/Core i3 $479 & More (sale extended)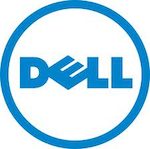 This deal has expired!
September 14 Update: The sale has been extended until 6AM EST Monday morning.
Originally posted September 7: There are some more deals from Dell worth checking out in the Dell Small Business Inventory Clearout Sale, with offers good until Sept 14.
Here are some highlights:
The Belkin surge protector is always a tempting pickup when it's on sale. It's a good value for the money when it's $15 or less.
The Vostro 3360 may suit some as well -- it's about 3.67lbs and has performance similar to what you'd find in basic ultrabooks out there. It's about half pound heavier and half the cost. Since it's bigger, it also has 3 USB 3.0 ports, HDMI out, VGA out, and an ethernet port. On the flip side, it only has a 4-cell battery and he display is a TN panel 1366x768 unit (matte). All in all, a decent buy depending on your needs.
Shipping is free.