Dell
Dell End of of Summer Sale: LG 50" Plasma HDTV $500, UltraSharp U2312HM 23" Monitor $219 and More!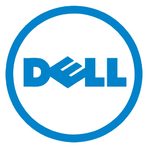 This deal has expired!
September 13 Update: Looks like Dell has extended the sale until September 16. If you haven't yet taken part in the sale, or know someone that could use a new notebook, desktop or some home accessories, be sure to let them know the sale is on for the weekend!
Just because summer is over doesn't mean the savings have to end! Dell.ca is hosting an End of Summer Sale where you can save up to 50% on select electronics including monitors, HDTVs, cameras and other miscellaneous hardware and equipment. There's a lot to see but we've listed some of the more notable deals below:
If you're in the market for a new HDTV, the select LG displays are pretty decent. Depending on the size and features you need, they offer good value and Dell's free shipping policy can save you at least $50 when compared to the shipping rates of other stores. Of the panels listed above, though, we'd recommend the 47" 1080p 120Hz display mainly because hockey, basketball and football are about to start up and there's no other way to watch sports than in full HD.
In addition, Dell has also listed a few notebooks and desktops as part of the sale with some of the more interesting ones being:
Of the three systems listed above, we'd definitely go with the Inspiron 15R Special Edition as it has a large hard drive, lots of RAM, a third-generation quad-core processor, dedicated GPU and the underrated 1080p display. It's a fully loaded laptop at a reasonable price and would work well for students or gamers on the go.
The deals are live now but expire on September 13. Free shipping is available.