Dell
Dell Anniversary Sale: Patriot 8GB Class 10 SDHC $6.99, Netgear Push2TV $69.99 & More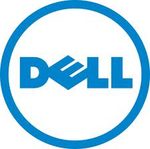 This deal has expired!
Dell Canada has put together an Anniversary Sale, and there are a few offers in the mix that you may want to check out!
Depending on what you buy, you might also be able to knock $15 off your total. Use coupon code 7?C?K6$TVWFQWQ for $15 off $100+ electronics and accessory purchases. The discount will work even if you need multiple items to get to $100, but it will not work on customizable items (like monitors).
Here are some of the items of interest:
Shipping is free for all items.