Best Buy
BestBuy.ca: Dynex 32" 720p LCD HDTV w/3 HDMI $219.99, Insignia 32" 720p $219.98 + Free Shipping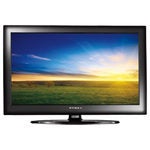 This deal has expired!
Best Buy has a couple of options available right now if you are looking for an entry level HDTV. You get your choice of a Dynex or Insignia 32" 720p LCD HDTV. Both are priced at $220:
We looked at the Dynex model last week when it was only available for pre-order, but it's available and shipping now. It is a basic LCD HDTV (720p resolution and 60hz refresh rate), but it does have a healthy number of HDMI inputs (3), as well as component video, PC, and USB connectivity.
Insignia is reportedly Best Buy's signature house brand, but the Dynex model appears to come out a little ahead in terms of specifications. It has 3 HDMI ports to the Insignia model's 2, along with better contrast ratio and response time. Both models ship for free.