Free Kindle eBooks from Amazon.com (Limited Time!)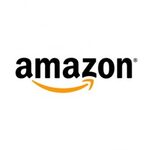 This deal has expired!
We love freebies around the office and, if you want to expand your knowledge in the world of business, Amazon.com has made a wide selection of books available for download absolutely free. There are lots of titles available but you'll want to download them quickly as we're not sure if prices will revert or if they will forever remain free. The titles available for download include:
The great thing about this deal is that you don't necessarily need a Kindle to enjoy the free reads. Amazon provides free Kindle reading apps for the PC, iPhone, iPod Touch, Windows Phone, BlackBerry and Android devices. More information on this readers can be found here.