Well.ca
Well.ca Summer Blowout: L'Oreal Nail Polish $2.79, Ticket to Ride Europe Game $49.99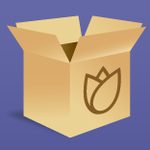 This deal has expired!
Well.ca is running a Summer Blowout Sale today through Monday with some interesting buys. And for just a few more days it's still Free Sample Month! With any order over $30, you'll get one free sample. Orders over $50 will get two free samples and orders over $75 will get three free samples. The samples are from brands like Pantene, Method, Cascade, Dawn and Seventh Generation.
Here's a look at some of the deals in the Summer Blowout as well as the regular weekly sales:
And of course, shipping is free on all items.