Pharmacie Shoppers Drug Mart
Shoppers Drug Mart: With any Purchase Over $75, Get a $10 Gift Card + a $10 Tim Hortons Card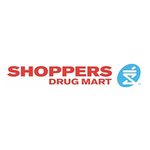 This deal has expired!
Here's a nice bonus offer from Shoppers Drug Mart! August 4-5, when you spend $75 or more, you'll get two bonus gift cards --
$10 for Tim Hortons and $10 for Shoppers Drug Mart
.
As usual, items like prescriptions, products with codeine, tobacco, stamps, lottery tickets, transit tickets, gift cards and phone cards will not count toward your total. The Shoppers Drug Mart gift card expires on August 26, 2012.